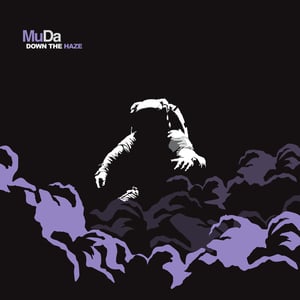 $

9.99
Limited Edition Compact Disc
MuDa is a producer from Milan, Italy. His production features the use of IDM soundscapes, wobbles, bass, and offbeat hip-hop rhythms to create a unique hybrid sound. His old school sensibility, expert production technique, and forward thinking beat creation come together to form the perfect soundtrack to the future. On "Down The Haze," MuDa shows off his production mastery on this skillfully crafted Trenchant Dubs debut. The album is for the most part instrumental, with the exception of "Hideous Light" which features a vocal and lyrical collaboration with Brooklyn-based artist David Shane Smith. Although the majority of the individual tracks were designed to stand alone, the album is meant to be experienced from beginning to end, in order. The listener is guided through a hazy, smoke-filled maze of futuristic beats, bass, and atmosphere. "Down The Haze" comes across as a glitchy, synth-heavy, experiment in modern sonic exploration.
Tracklisting:
01. "Down The Haze"
02. "TOOFOOZZY"
03. "Sunday Beat"
04. "Untitled #1"
05. "Green Lazers"
06. "Better Days"
07. "Joint One"
08. "Hideous Light" feat. David Shane Smith
09. "Untitled #2"
10. "HW!"
11. "Joint Two"
12. "The Floorstretch"
13. "Dusted"
14. "Trapz!"
15. "Joint Three"
16. "Dymes"
17. "Joint Four"
18. "Outro"