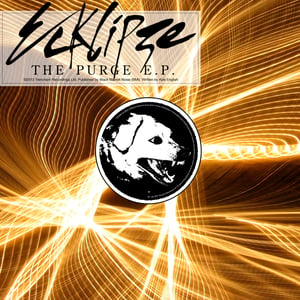 $

8.99
Limited Edition Compact Disc
Ecklipze is set to follow up his massive debut single, "Breathe", with a release that is sure to draw serious attention. "The Purge E.P." consists of 6 tracks ranging from Trap and Dubstep to Drum 'n Bass and Breaks. Although there is a variety of genres represented, the entire e.p. has a unique consistency as Ecklipze's signature "sound" is stamped over every track included in the collection. From the uptempo drums and squelching synthesizer riffs of opening track "Canadian Creatures" to the gut-wrenchingly deep bass of "Congratulations! Welcome To The End", there is no question that Ecklipze is set to make his mark in the Electronic Dance Music scene.
Tracklisting:
1. "Canadian Creatures"
2. "Blackout"
3. "Certified"
4. "Purge"
5. "TVRNVP"
6. "Congratulations! Welcome To The End"